After a vasectomy it is recommended to wear supportive, tight fitting, comfortable boxer briefs for at least the next 48 hours after the procedure. Many recommend to continue wearing snug boxer briefs after surgery since they provide additional support and keep your bits from rattling around inside your pants. While our underwear is supportive, it is also sexy, comfortable and stylish. On top of that, the easy access three-way fly allows for, arguably, the easiest in and out experience provided by any underwear on the market.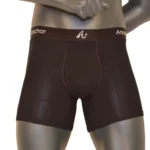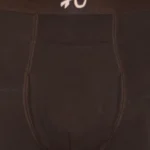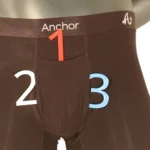 Planning on getting a vasectomy? have some underwear related questions?
Here are a few tips to help with your surgery and recovery:
This pretty much goes without saying but your balls need to be shaved before going to the surgery.
Check with your doctor, some want you to shave beforehand and others prefer to shave you during surgery prep.
If they want you to come pre-shaved and this isn't something you regularly do, my recommended razor is something like the Gillette Pro Guide Power along with lots of Barbasol (or similar) shaving cream.
If you have lots of hair down there, don't try to take all off in a single shaving session. It may take a few days to get rid of it all, so plan ahead.
After your surgery is completed, you'll want to wear a tight fitting pair of underwear, such as our Anchor Underwear boxer briefs. Other options include compression shorts and jock straps but a pair of our tight fitting underwear will do you well.
Wear dark or old underwear as there will likely be a little blood which may stain light colored underwear.
Another key tip is to wear one pair of dark underwear and then another pair of underwear over top of them. This way you can slip a bag of frozen peas between the two pair of boxer briefs.
Buy and freeze mixed vegetables or frozen peas before your doctor's visit so that you have them ready when you get home.
Keep your schedule open for the day of the surgery and the day after and don't lift anything heavy or strain yourself during the next few days.
Remember, you'll be still shooting "live rounds" for the next 4-10 weeks or so (around 20 ejaculates). Your doctor will check your sperm count and insure that you are shooting blanks.
Check with your doctor regarding these tips and any medical advice you receive from anyone before implementing them.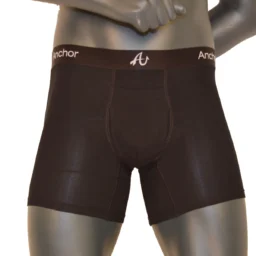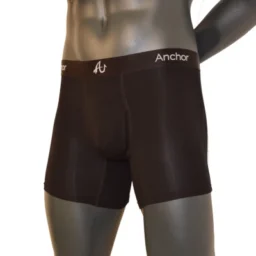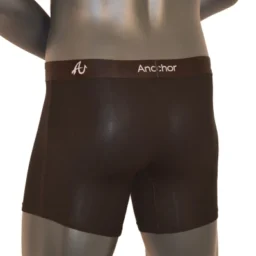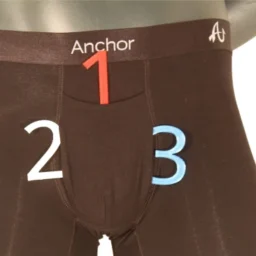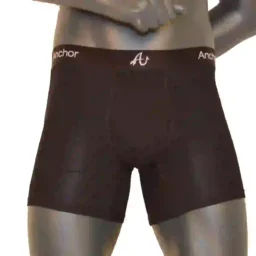 Our patented design showcases our unique three-way fly. This allows for quick and easy access when you're dying to pee after being stuck in meetings all morning and really have to go to the bathroom. The three-way fly also comes in handy when you're trying to get a little freaky in the bedroom – or any place for that matter. Whatever the case, you'll be able to quickly find one of our easy to use fly holes. Some like the top horizontal fly while lefties may prefer the left fly hole.
Comfort is our top priority. After testing many different materials, we chose to use a super soft modal and spandex blend which stretches in all four directions. This provides a tight fit that moves with your body. Our seamless back panel and tear-away tags make sure nothing scratches your backside. While the 95% modal, 5% spandex fabric blend is soft, lightweight and stretchy, it is also moisture wicking to remove sweat and moisture. This helps to prevent chafing, bacteria, odor, itching and discomfort and more importantly keeps you dry
We want you to look stylish even if you're only walking around the bedroom in your underwear while getting dressed! We think your comfort and look in our stylish boxer brief will boost your confidence, no matter what you're wearing over your Anchor Underwear. Our patented design does the trick with it's contour lines and three-way fly. One thing that drives me crazy about many of the underwear on the market is the name on the elastic waistband. The last thing I want on my underwear is some other guys' name. Therefore, when choosing a brand name I was sure not to use my name, instead I wanted a strong and supportive sounding name. Anchor Underwear sounded like a great fit.
This is a limited first production run. Please be sure to get your order in soon and sign up with your email to receive updates on all upcoming future releases and product updates.
Our initial order has been placed. We have ordered 1,000 pairs of our luxurious man's boxer briefs.  They feature our patented three-way fly and the softest fabric we could find in order to provide a breathable yet tight and comfortable fit. Currently, they are only available in black in sizes small, medium, large and extra large; however, if our limited test run goes well we will we plan to expand our product line to offer more sizes, colors and even different prints. So help us make this a reality and take advantage of the early sale prices.
…the most comfortable underwear I've ever worn.

